World's Hybrid Creatures: The Liger, Zebroid, and Wholphin
Nature is an amazing force that is capable various feats that are fascinating to see and experience. In Nature we see various creatures that are amazing and exotic. Though they aren't exactly a product of nature, hybrid creatures are an amazing amalga
Nature is an amazing force that is capable of various feats that are fascinating to see and experience. In nature we see various creatures that are amazing and exotic. Though they aren't exactly a product of nature, hybrid creatures are an amazing amalgamation of various creatures in it. A product of human intervention, hybrid creatures are cross-breeds between two animals that would not naturally mate in nature. These hybrid creatures posses physical and behavioral attributes pertaining to both their parents who belong to different families. These creatures usually exist in captivity due to their inability to adjust successfully their environments. Let's look at some of these amazing creatures…
The Liger
The liger is cross between a male lion and a female tiger (tigress). This is an impossible combination given the fact that these two feral cats are not only enemies but are rarely found near each other. Most tigers exist in the continent of Asia while Lions are mostly found in the grassy savannahs of Africa. As stated above, hybrids have features of both of their parents. For example a liger enjoys both swimming and being social with people. It is known that lions fear the water and tigers rarely enjoy company of visitors. Also these rare combinations result in the ligers being huge; the average length of a liger is about 10ft and the average weight is about 750 lbs!! Though hybrids are mostly rare, the ligers are the most common.
The Liger is a hybrid of a Lion and a Tiger.
The Zebroid
This is another exotic combination between a horse and a zebra. The term "Zebroid" can be used for hybrid animals of ponies, mules, and donkeys combined with a zebra. The appearance of Zebroids seems rather horse oriented. Most of the zebroid's body is horse like with the shape still suitable for riding but the lower portion of the body(the legs and tails) are striped like that of a zebra.
An amalgamation of a Horse and a Zebra.
The Wholphin
One of the rarest hybrids in the worlds, Wholphin is a combination between a bottlenose dolphin and a false killer whale. These false killer whales are actually a different type of dolphins, taxonomically speaking. As of now there is only two Wholphins in the entire world. These hybrids show a combination of whales and dolphins physical features such as the number of teeth and appearance.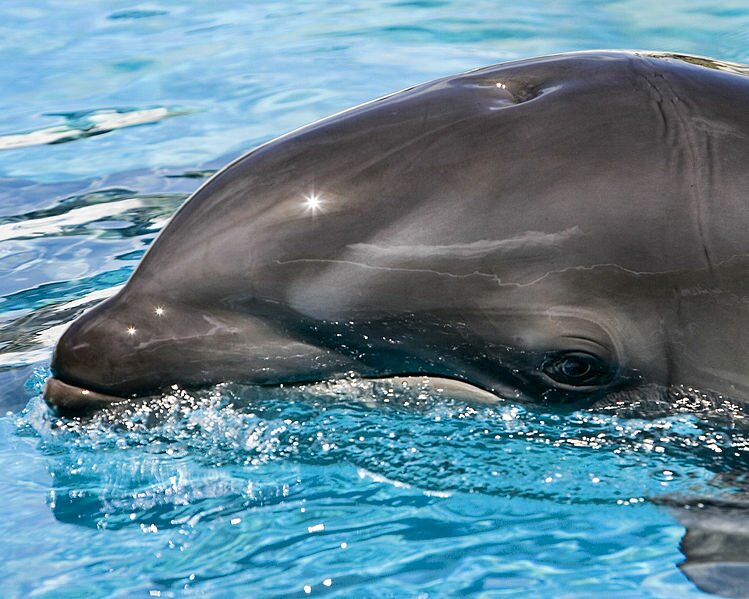 The Wholphin is a combination of a dolphin and a whale.
In conclusion, hopefully I was able to enlighten you today with some exotic facts about some amazing creatures. There are many more of these creatures and much to learn about them. In the future articles, I will explore more of these creatures and give insightful facts. Thanks for reading !!!
Sasrika de Silva
07/22/10
4 comments